Help us name our baby whale!
Whale-come Baby!
Our new product line is due in September, and our new baby whale logo is as cute as can be. 💙
Help us name our baby whale for a chance to win each item from our new line!
Enter to win - bit.ly/WhalecomeBaby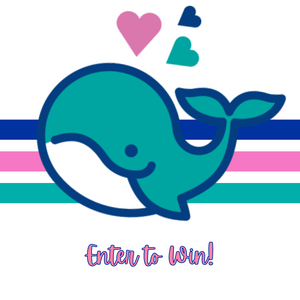 Shop our bünky Baby Collection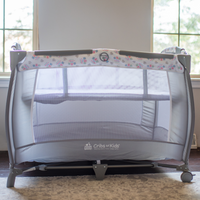 Cribs for Kids Cribette™
Our signature product!
A playard designed for both safety and fun, the Cribette™ promotes safe sleep habits by providing a cozy, solo space for your little one. 
This compact design is easy to transport and effortlessly converts from a full-size bassinet to a safe sleep space for infants up to one year of age.
Safe sleep message on the fabric.
The Cribette™ is made with the highest quality material and provides a protected and safe sleeping environment.
Safe sleep environment for babies up to 30 pounds and 35 inches.
Available in English and Spanish.
SHOP NOW
Safe Sleep Sasha and Safe Sleep Sammi!
In an effort to change the culture surrounding safe sleep, we have developed the Safe Sleep Toy Kit! Sasha and Sammi are adorable, soft-bodied, 15" baby dolls with eyes that open and close. They each come with everything needed for a night of safe sleep and are safe for ages 2 years and up!
SHOP NOW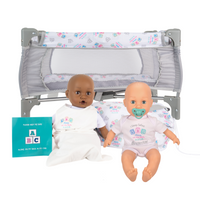 Buying a Gift?
Save time by adding our signature gift bag at checkout! This all occasion gift bag measures 13 x 5 x 10 inches and comes complete with 4 pieces of printed tissue paper.
Take note that your product will not come pre-wrapped, gift wrap is intended for home assembly.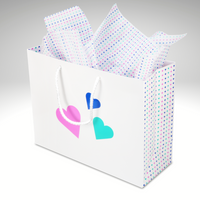 Mission Statement
ette cetera! was established in response to the high demand for Cribs for Kids' signature line of infant safety products and in an attempt to change the culture surrounding safe sleep.
Our mission is to provide high-quality, adorable, safe baby products while delivering vital safe sleep education to parents and caregivers.
Our favorite part? 100% of the profits from ette cetera! support Cribs for Kids' mission of helping every baby sleep safer.
Our Story